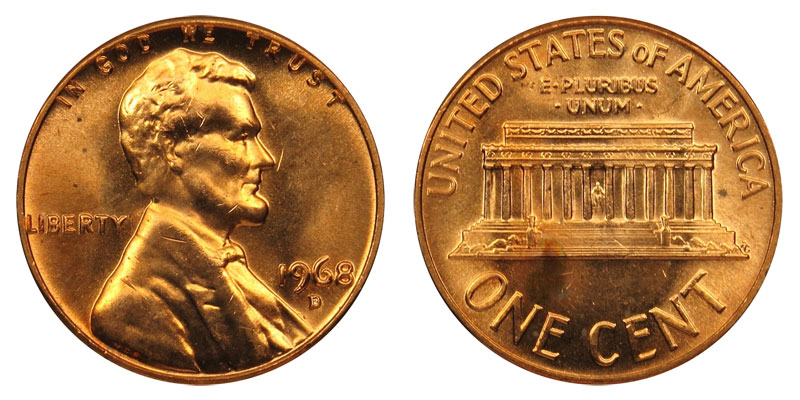 In my youth, I read a book about a girl (about my age at the time) who lost a penny - or a coin. It was a form of a mystery for nine year olds. The details of the book escape me. I can't remember if she lost the penny/coin by dropping it on the street, in a hole, or in her coat pocket. But she was desperate to find that blasted penny. My impression now is that she was poor, but this girl has evolved, manifested and impressed herself in my mind's-eye every time I lose anything. If memory serves me - which I can't say it does- I remember she dropped a second (maybe even a third penny) in the same spot to see if these pennies could find the first. Of course she kept losing pennies which was devastating (that's probably why I thought she was poor). Anyway, she methodically worked out a plan where one penny would find the other(s). There was a line towards the end of the book where she proclaims something on the line of "of course the penny will always find the other penny (pennies)." Or it might have been "only a penny can find the other penny." Who knows. I looked an hour tonight to find the title of that book. If you remember it, please share.
That takes me to my topic: My Lost Earring.
Here it is in a nutshell. Friday, I went to French Class, stopped to eat (a rather high caloric lunch only beaten by the amount of its fat gram), and then home. I know I had both earrings on at lunch. At home I changed to a warm sweater and swapped shoes from heels to flat Clark's because ....well the weather in Kansas City and the fact that my dog was not going to allow me to rest without his afternooon walk. Guess he has learned, that if I let grass (or dog hair) grow around my feet, I would not go back out. It's April freezing here. Yes APRIL.
Ok...back to my story. Leash on, with heaviest gloves to match my red coat (the warmest I own), the victorious mutt and I set out for a walk around a long block. (I have to say that, so you don't think I'm lazy. It really is a half mile and it really takes us FOREVER, even in the artic windchill of freakin' April). The mutt refuses to be hurried due to my discomforts.
Sniff, sniff - hike a leg, hike a leg - pull the leash Chewey and I were halfway through the walk before I had a major decision to make. People with babies in ski suits (looked like it to me) were blocking the east sidewalk, chatting like it was a spring day, and a bulldog had just "apparated" on the top of the hill on the west side. Not good. Chewey is still in behavioral training for ugly greetings towards the likeness of both of these subjects. Not babies. He loves babies. But, the tall man on the sidewalk, and the bulldog, that was going to take a mastermind to maneuver. I crossed from the east to the west side of the street and walked up about four houses. Chewey with a keen eye on the tall man with the baby, didn't see the onward coming bulldog still safely 8 houses away with his master. I then, crossed back to the east side of the street before reaching the POD that was parked on the street. Yeah, where I live, there are POD's parked on the street. To be fair it is due to a storm damaged garage from EIGHT MONTHS AGO! Ok...KC weather, they may be still waiting for spring to rebuild the garage. Heck, I'm waiting for spring to arrive before attacking my to do list.
So...I get to the east side of the street without a lunging circus on the leash, bulldog, hidden by the POD, was out of sight, and we walked home without incident. FAST FORWARD.

Where's the Other
Time to go bed - hair, face, teeth, pj's...where's my earring? The beautiful set Hubby bought me last year for my birthday. One was in my ear lobe as it should've been, but the other ear was 'decorate-less'. Tired, as usual, I went to bed totally believing it was somewhere in the house. Saturday night, after a day of looking around, shaking clothes, lifting things on my desk, checking my coat (more than once) and retracing my steps from room to room - everywhere I had talked on a phone, I was convinced the earring was lost. UGH!
But the the worst scenario here is I'd have to pay the designer to make a matching one. But who has money for that???? Woke up on Sunday, 8 April and it was snowing, slushing and doing it's KC thing to ruin another weekend, so I lounged around, took a shower, and put on clean pj's. I didn't leave the house. Most people didn't.
Our block excitement was the old catatonic man on the neighbor's porch who we had to call the police and ambulance on twice in less than twelve hours. He was still looking for his wife. He would freeze in place mimicking a mannequin, and stand in one spot for 30 to 60 minutes. All the neighbors were calling each other and describing the scene, but no one wanted to call the police. Hubby called the police in hopes the live mannequin didn't actually freeze. Thanks to Hubby the man was picked up both times without incident. And we are all praying the city was able to help him kindly.
Lost Earring on Friday. Now It's Monday
Monday comes, and I'm determined to find that earring. I must have lost it when I walked Chewey on Friday. (Have I mentioned I'm a licensed private investigator. Seriously!). My childhood book came to mind, I got dressed (at the crack of noon), leashed up the rambunctious mutt, and kept my eyes peeled to the ground as I retraced my steps of three days before. I made it to the bottom of our hill, before I began to question my own sanity. Maybe the old man had been outside my house casting a spell of insanity on all that lived within. I crossed from the east sidewalk to the west just at the right spot.
How do I know it was the right spot, you ask? Because I went up about four house, totally convinced by now that I had "lost my marbles" (let's just say I think they existed at one time for the purpose of losing). Before crossing back to the eastside, as I had done on Friday, I looked down. Right at my left foot, laid neatly, my beautiful purple stone (no really it isn't an amethyst, but beautiful none the less) earring. Right there. Perfect shape. No damage. Did I mentioned I had put the other earring in my pocket? If I learned anything from the girl in the book: "one will find the other."
Thanks for the bad April weather Mother Nature. You did me a favor by keeping people by their fireplaces in April, vs enjoying a spring like weekend of dogs, babies and strollers.
The End....True Story.
Kathleen Brandt
BrandtMotivation@gmail.com